Request for a taxi account with TAXA 4×35 for your company or organisation and avoid payment in the taxi.
With a taxi account you receive an invoice with detailed specifications, such as date of the ride, reference no., date of debit and price for every employee's transportation. 
With a taxi account you avoid payment in the taxi just by providing your account number when booking by telephone.  
Additional options when you choose a taxi account

The TAXA.nu digital self-service solution is for managing bookings and it allows for account payments in the taxi app. See FAQ.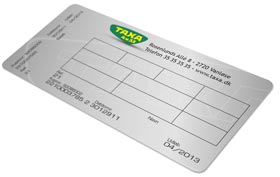 A one-time paper voucher. Can be produced with detailed specifications that make your transport accounting easier. See FAQ.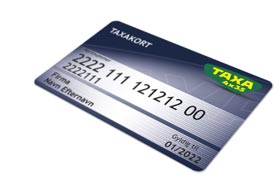 Plastic cards. The card can be personalized – and the personalized information is transferred to the invoice specifications. See FAQ.