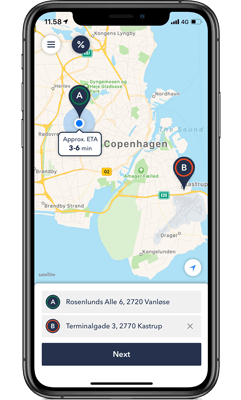 Using the TAXA 4×35 taxi app you get access to a bunch of benefits, available only to app users.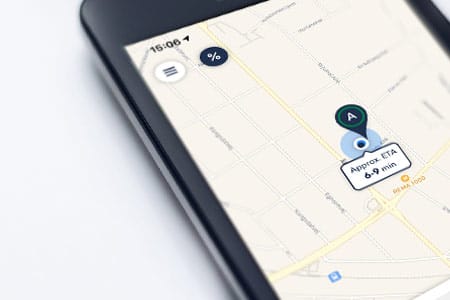 See your expected waiting time
See the expected waiting time before you book. In the metropolitan area we reach our customers within an average of 5 minutes.
Follow your booked taxi approaching you while you wait, and estimate your taxi's exact arrival time to avoid a charging meter while you get ready.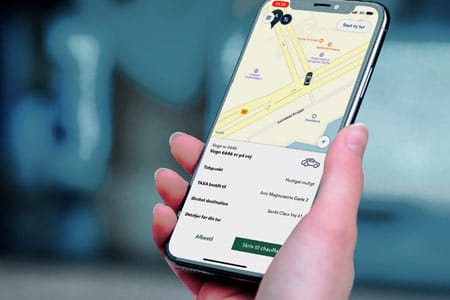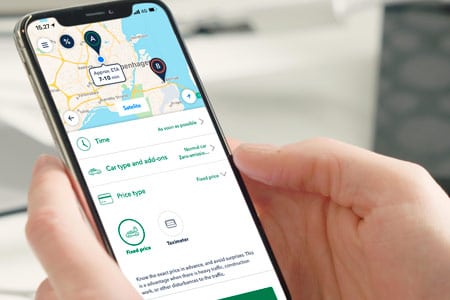 Enter a pick-up address and a destination address and get a fixed price offer before you book your taxi. You can then choose whether to book at a fixed price or to drive on meter rates.